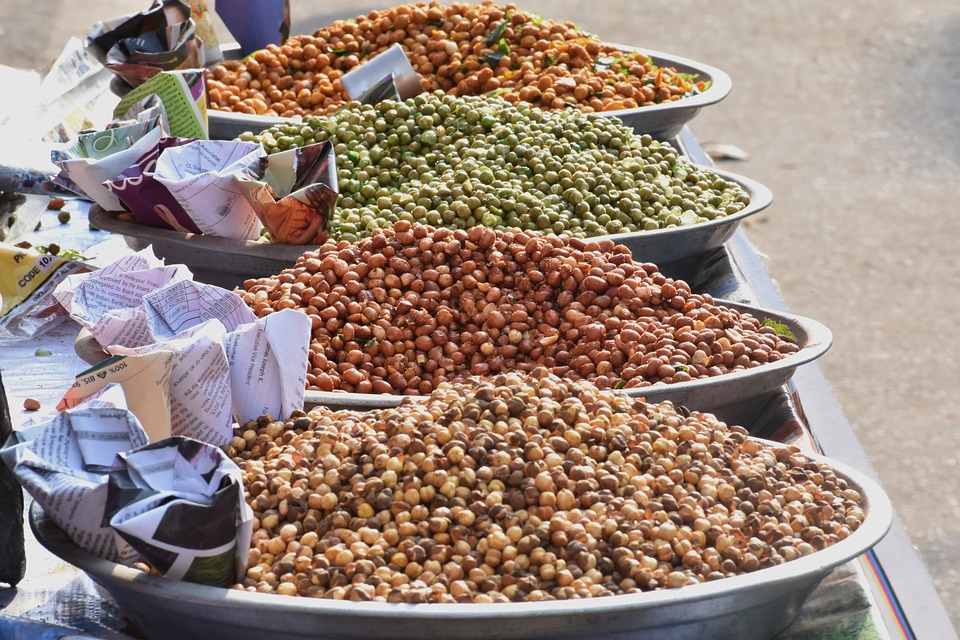 Despite what some people may think, there are many ways to get enough protein on a vegan or vegetarian diet.
However, not all plant-based proteins are complete proteins, meaning protein sources that contain adequate amounts of all nine essential amino acids.
Amino acids are the building blocks of proteins. While your body can make some of them, nine have to be obtained through your diet. These are referred to as essential amino acids and include:
histidine
isoleucine
leucine
lysine
methionine
phenylalanine
threonine
tryptophan
valine
Animal products like beef, fish, dairy, and eggs contain enough of every one of these essential amino acids. Thus, they're considered complete proteins.
However, many plant sources of protein are too low in or missing one or more of these essential amino acids. They're considered incomplete protein sources.
Still, given that plant foods contain varying amounts of amino acids, you can manage to get enough of each essential amino acid throughout the day by eating a varied diet.
For example, grains like rice are too low in lysine to be considered a complete source of protein. Yet, by also eating lentils or beans, which are higher in lysine, throughout the day, you can be sure to obtain all nine essential amino acids.
Nevertheless, some people like knowing they're getting complete proteins in a particular meal.
Fortunately for vegans and vegetarians, several plant-based foods and combos contain adequate amounts of all nine essential amino acids.
Here are 13 complete protein sources for vegetarians and vegans.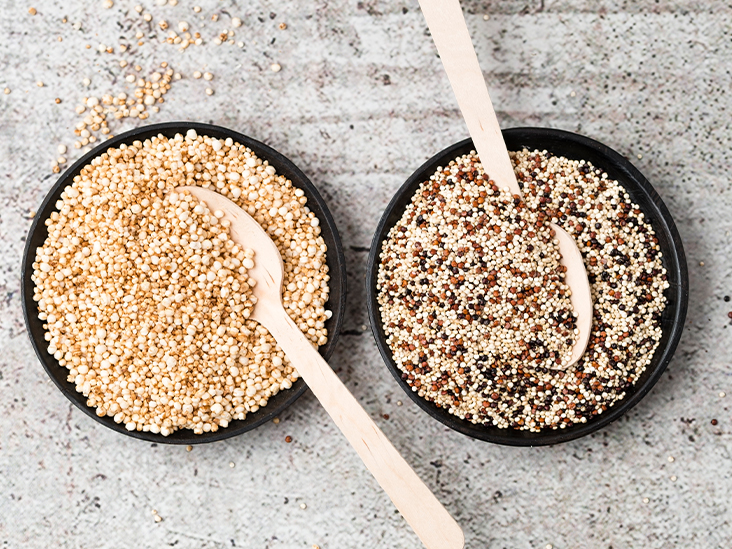 1. Quinoa
Quinoa is an ancient grain that looks similar to couscous but has a crunchy texture and nutty flavor.
As it doesn't grow from grasses like other cereals and grains, it's technically considered a pseudocereal and naturally gluten-free.
One cup (185 grams) of cooked quinoa provides approximately 8 grams of protein.
In addition to being a complete protein, quinoa provides more magnesium, iron, fiber, and zinc than many common grains.
You can use quinoa in place of rice in most recipes. It can also be simmered in an alternative milk for a creamy, protein-rich breakfast porridge.
Though most supermarkets have quinoa in stock, buying online may offer you a wider selection and possibly better prices.
2. Tofu, tempeh, and edamame
Tofu, tempeh, and edamame are all made from soybeans and make for excellent plant-based protein sources.
Tofu is made from coagulated soy milk that's pressed into white blocks and comes in a variety of textures, including silken, firm, and extra-firm. As it's quite bland, tofu tends to take on the flavor of the foods with which it is cooked.
A 3-ounce (85-gram) serving of tofu provides approximately 8 grams of protein. It also offers 15% of the Daily Value (DV) for calcium, as well as smaller amounts of potassium and iron.
Tempeh is much chewier and nuttier than tofu and made from fermented soybeans, which are often combined with other seeds and grains to form a firm, dense cake.
Meanwhile, edamame are whole, immature soybeans that are green and have a slightly sweet, grassy flavor. They're usually steamed or boiled and can be enjoyed on their own as a snack. Alternatively, they can be added to salads, soups, or grain bowls.
Three ounces (85 grams) of tempeh contain 11 grams of protein. This serving is also a good source of fiber and iron and contains potassium and calcium.
A 1/2 cup (85 grams) of whole edamame provides 8 grams of protein along with a good amount of fiber, calcium, iron, and vitamin C.